Posted on
January 5th, 2011
by axb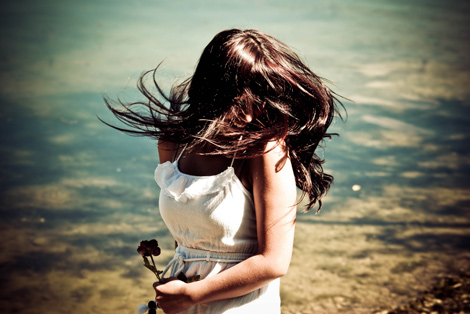 Can rocket science help eliminate bad hair days?
As anyone with a decent amount of hair on his or her head can attest, waking up to a mop of messy locks can be frustrating and time-consuming.
That's why Procter & Gamble, the makers of Pantene hair products, has tapped NASA technology to try to bring a permanent end to bad hair days.
The company's chemical engineers and researchers, who altogether hold 17 Ph.D.'s, collaborated to help formulate a new line of shampoos, conditioners, and styling agents, developing 14 ingredients that have never been used before. Some of the new polymers were developed in conjunction with university research labs.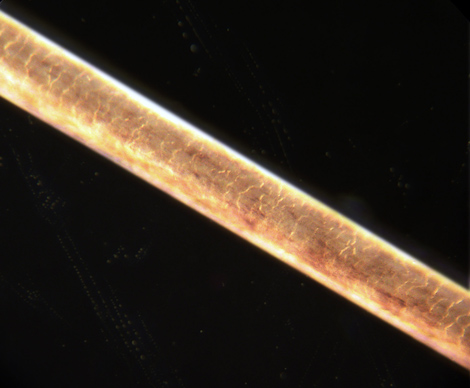 A human hair under 200x magnification
To test the effectiveness of the formulas, researchers took over 600 samples of human hair and subjected them to bleaching, drying, and other damaging activities. After applying the new products, the hair was then hung in rooms of various temperatures and humidities to simulate different climates. To study the results, lab workers used very powerful atomic force microscopes, similar to the one carried on NASA's Phoenix Mars Lander.
It certainly took a lot of clever engineering to create these new shampoos and conditioners, but will the products actually work? We'll have to wait for customer reactions to find out.
In the meantime, read more about the science and engineering behind beauty products at The Beauty Brains, a blog written by three cosmetic scientists.
Images:
kelsey_lovefusionphoto/Flickr
Jan Homann/Wikipedia
Filed under: Aerospace, Chemical, e-News