Posted on
May 13th, 2010
by jxh
Biomimicry is an exciting field of engineering that continually produces amazing designs.  We have reported on the robotic arm based on an elephant trunk, artificial honeybee silk, and biofuels inspired by frog foam.  Now biomimicry is tackling the problems of cargo ships.
For any mode of transportation, a heavier load increases fuel costs and emissions.  This is especially true for an ocean-traveling container ship, which uses massive amounts of energy to propel through water.
However, by mimicking the hydrophobic characteristics of the water fern, researchers at the University of Bonn believe they can design a more energy-efficient container ship.
The water fern is superhydrophobic, which means that it remains dry even when submerged under water for weeks, because it has small, fibrous hairs that keep a thin cushion of air close to the plant's body that water cannot penetrate.
This occurs because the outermost tips of the hairs actually love water, and staple themselves to water molecules upon contact, causing a layer of air to become trapped between the plant and the tips of the hairs.
Researchers believe that a redesigned container ship with similarly hydrophobic hulls could cut fuel costs and emissions by ten percent, which is significant considering that global shipping is the cause of three percent of all man-made carbon dioxide emissions.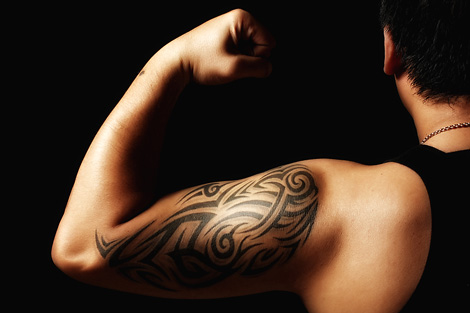 This isn't the only recent use of biomimicry: researchers at the University of British Colombia have engineered a solid biomaterial that mimics the elasticity of muscle.
The biomaterial recreated the molecular structure of the protein titin and possesses high resilience at low strain, yet stronger resilience with increased strain, an important quality of real muscle tissue.
Researchers will be able to customize the muscle-like material to mimic different muscle types, and will be helpful in tissue engineering and other biotech pursuits.
Images:
Grantsviews / Flickr
JB London / Flickr
Filed under: e-News, Materials, Ocean, Transportation
Tags: Biomimicry, Biotechnology, Ocean, Transportation