Posted on
October 17th, 2012
by Mary Lord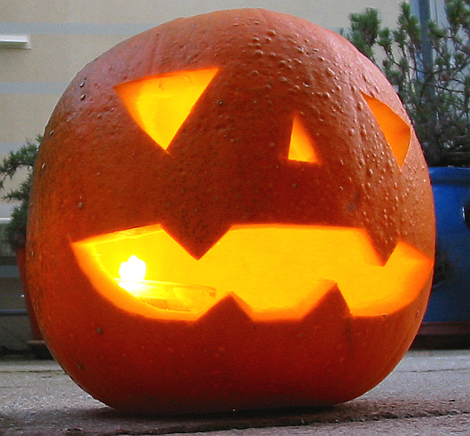 What do Jack-O-Lanterns have to do with engineering? Plenty, if you're among the scores who participate in the pumpkin drops and launch contests that many engineering schools host around Halloween! There's even an annual World Championship Punkin Chunkin' contest in Delaware that attracts kids and adults alike.
Behind these fun events lies some serious engineering, physics, and math. Catapults and trebuchets, for example, are versions of the simple lever – which works like a see-saw to hurl America's signature yellow gourd for hundreds of feet. Improving a launcher's aim and distance requires knowing something about vectors and the force of gravity.
Pumpkin smashes offer a great way to apply classroom lessons to a real-world engineering challenge – and have a blast doing it. Happy Halloween!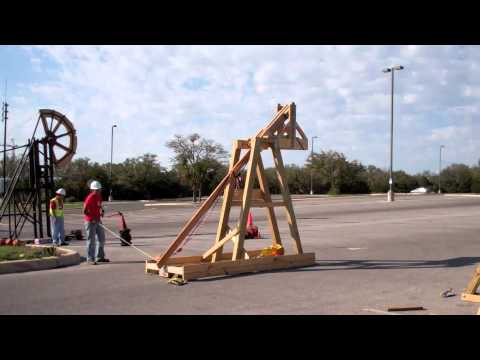 Pumpkin Launch hosted by the University of Rochester's chapter of the American Society of Mechanical Engineers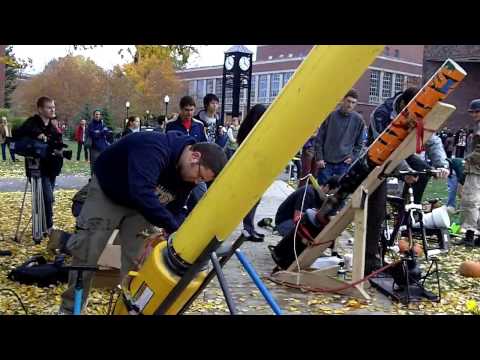 Filed under: e-News, Explore Engineering, Mechanical, Mining