Posted on
May 23rd, 2012
by Mary Lord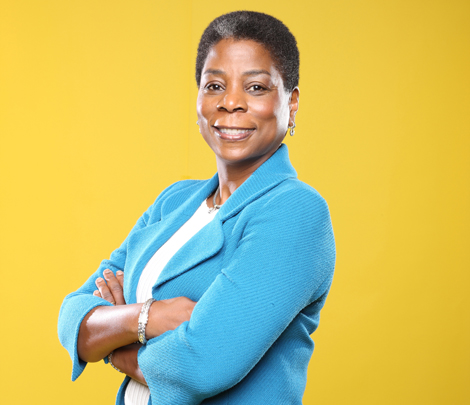 When Ursula Burns joined Xerox as an intern in 1980, she never imagined she would one day run the company famous for inventing photocopy machines—let alone become the first African American female to head a Fortune 500 firm. Why would she? Just walking through the door, fresh from earning a master's degree in mechanical engineering from Columbia University, represented a huge career leap.
Burns "did expect to be successful, though," she told a National Public Radio interviewer. "My mother raised us to think that if we worked hard, and if we put our end of the bargain in, it would work out OK for us."
Burns had to work very hard indeed to overcome a host of challenges. She grew up in a drug-infested housing project on New York City's Lower East Side with her siblings and Panama-born mom. Back in the late 1960s, fewer women were encouraged to pursue professional careers. The top three options were nurse, teacher, or nun, and "none of those fit my personality at all," Burns told a London Business School interviewer in 2011.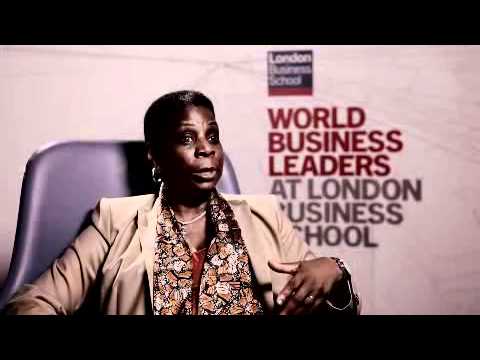 A high school math whiz intent on college, Burns leafed through a library reference book to pinpoint the highest paying profession for graduates. The answer: chemical engineering. That led her to pursue a bachelor's in mechanical engineering from the Polytechnic Institute of New York, followed by a master's a year later from Columbia University and a GEM summer internship at Xerox.
The company proved a good fit for her engineering skills and personality. Burns stayed on, eventually running an engineering team. One day, someone stopped her in the hall and asked if she didn't want to learn more about what Xerox does all over the world—including customer service and other businesses besides making and servicing photocopiers. Burns wound up as the chief executive's special assistant. The job taught her that there was "more to business than engineering or forecasting," she recalls. She also learned to navigate a corporate world that remains mostly white, male, and privileged. Her bigger challenge, however, was age. As she told NPR: "I took roles earlier in my career than people expected, and so a lot of what I got was, 'Do you actually know enough to do this?' I was always a little bit younger and I got a lot of pushback for that. I think that was a big issue for me."
Now 53, Burns faces a different challenge: helping the 116-year-old Xerox transform and thrive in the age of e-mail and paperless offices. The company has expanded well beyond photocopiers to businesses that include medical billing and EZ Pass automatic highway toll collectors. If drivers are caught by a speed camera, chances are Xerox is involved.
Burns also worries that America's inability to produce more scientists and engineers will hurt its ability to compete globally. "I became an engineer by accident," she says, noting that scientists and engineers solve society's problems and create wealth. "Why don't we prepare kids for this earlier?"
One thing that hasn't changed since Burns joined Xerox in 1980: engineering graduates still enjoy the highest employment rates and salaries of any college major.
Filed under: e-News, Mechanical, Trailblazers
Tags: African American, business, Careers, CEO, Mechanical Engineering, Trailblazers, Ursula Burns, Women in engineering, Xerox