Posted on
November 17th, 2011
by axb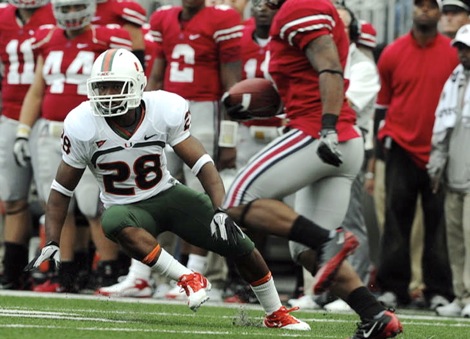 Swift as a rocket on the field, University of Miami football player Nathan Gholston is aiming for the stars in more ways than one. The defensive back, who graduated in December 2011 with a degree in aerospace engineering, dreams of one day designing spacecraft for NASA and starting his own consulting firm, the Miami Herald reported.
Playing football wasn't always in Gholston's plans. After transferring to Miami in 2008, however, a friend and fellow track-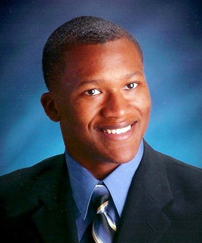 and-field teammate convinced him to try out, and his impressive sprinting landed him a spot as a walk-on. Now Gholston plays on the special teams, where his speed is utilized for kickoff plays and punt returns.
Between returning kicks and snatching errant fumbles, Gholston has found time to participate in an international flight design competition, and to pursue his love of literature (he recently finished reading The Art of War, a 700-page tome written in China around 500 B.C.).
Gholston's mother, one of only a few female electricians at a Ford Motor Company plant, has provided him with unfailing support over the years. She has yet to miss any of her son's football games. But, Gholston says in an interview with his hometown sports news site Plymouth Canton Sports, "My mom is more proud of me for going after a degree in aerospace engineering than she is for anything I've done on the football field."
Watch Gholston in action here, starting at 3:50:
Filed under: Aerospace, e-News, Explore Engineering, Meet More Students
Tags: Aerospace, Meet More Students