Posted on
June 12th, 2012
by Mary Lord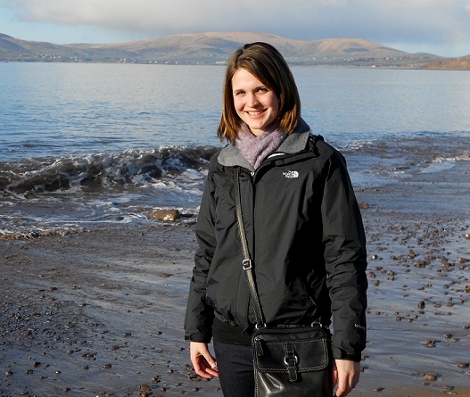 Electrical Engineering
University of St. Thomas
Engineers are not known for tiaras and sashes. So when Ashleigh Hayes, 22, a senior majoring in electrical engineering at  the University of St. Thomas, was crowned the St. Paul, Minn., Winter Carnival's 2012 Queen of the Snows this winter, she expected digs about being a "princess" from her classmates.
"The goal is not to wear a crown," replied the monarch of America's oldest and largest winter carnival. "The goal is to be active in my community."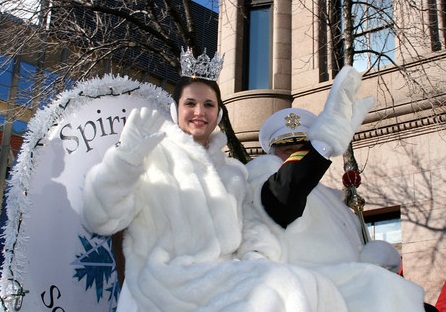 Ashleigh has been giving back to her hometown of St. Paul  throughout engineering school. Before donning cap and gown this spring and graduating with a Bachelor's of Science in electrical engineering, she tutored middle school girls in math at a local all-girls charter school. Like them, she had been a diamond in the rough in middle school, struggling to make sense of numbers and formulas.
"I use my own story to help give them confidence," Ashleigh told an interviewer from the College of Engineering's magazine. In her youth, math did not come naturally. But she had teachers who helped her gain confidence. Then, in 6th grade, she attended a science and engineering summer camp for girls co-sponsored by St. Thomas's College of Engineering, sparking her love of math and science.
The camp "illustrated to me how math could be applied and used," she told Minnesota's Pioneer Press.  After the summer experience, she added, "I realized how engineering fit in with my goal to help people" and made her want to return to St. Thomas as an undergraduate. (The school was one of eight that Ashleigh visited during her college search.)
As an electrical engineering major and one of just five women in her class of 40, Ashleigh is living proof that even though math is hard, it can be mastered. "There are a lot of cool things you can do with math,"  she tells the girls, noting that it's not a subject that you learn in 8th grade and never use again. For example, Ashleigh, who vied against 13 candidates for the Snow Queen title, still uses the Pythagorean theorem–and not just for calculating the length of the sides of any right triangles on her diadem.
Photos courtesy of the University of St. Thomas and St. Paul Winter Carnival
Filed under: Meet More Students
Tags: Ashleigh Hayes, College of Engineering, Electrical Engineering, math, Minnesota, Queen of the Snows, St. Paul, Summer Programs for Girls, tutoring, University of St. Thomas, Winter Carnival