Posted on
July 12th, 2011
by axb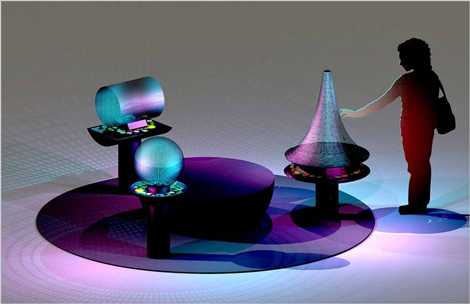 Every budding engineer must study advanced mathematics in college or earlier, and to some the prospect is less than exciting. Otherwise capable students might steer clear of science and engineering altogether, just to spare themselves the multi-variable calculus.
Math-aversion has reached epidemic levels in America – recent studies rank the U.S. at the bottom of the developed world when it comes to proficiency in mathematics.
So how can teachers hope to foster enthusiasm for numbers in such an environment? That's the question driving the Museum of Mathematics (also known as MoMath), a new repository of mathematical delights slated to open in Manhattan next year.
Founder Glen Whitney, a math professor-turned-hedge fund analyst, has dedicated the past few years of his life to alleviating America's pervasive math-phobia. After quitting his job in 2008, Whitney created a traveling exhibition called the Math Midway (visit the link for info on its whereabouts and free math puzzles). Now he hopes to give the exhibit's fun, conceptual activities and demonstrations a permanent home at 11 East 26th Street.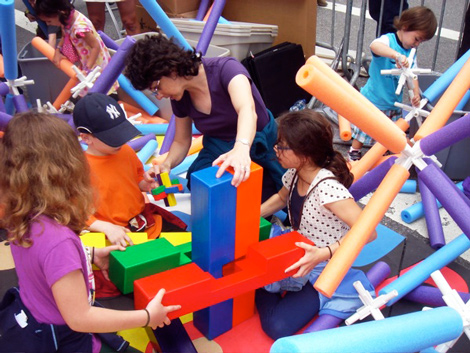 Young students solve a polyhedral puzzle at Math Midway
At Math Midway, one of the perennial audience favorites is a square-wheeled tricycle that visitors can ride smoothly over an undulating track. It works thanks to precisely calculated curves that perfectly offset the wheels' angular shape.
Here's a brief demonstration:
So far the museum has raised over $22 million from a variety of donors (Google reportedly gave $2 million towards the project). While the museum's ultimate impact remains to be seen, MoMath's initial momentum and buzz look good for awakening the math-lover in all of us.
Learn more about MoMath in this interview with Glen Whitney:
Filed under: e-News, Explore Engineering
Tags: Activities, Mathematics, Museums