Posted on
January 20th, 2011
by axb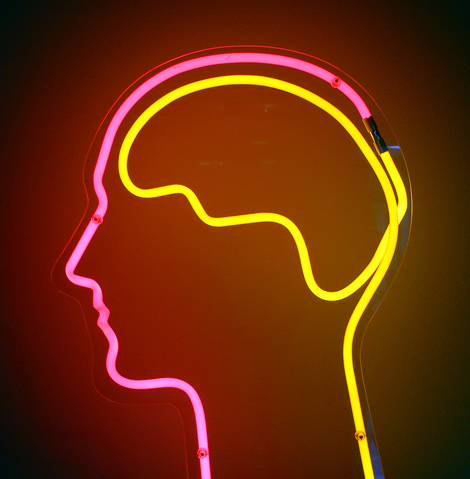 With the aid of supercomputers, we may soon have a new, extraordinary understanding of the human brain
Imagine a football stadium filled with 100,000 people on laptops, all networked together and working to solve the same computing problem. Now triple that number, and you'll have the approximate computing power of some of the world's most advanced supercomputers.
Machines like Jaguar and Kraken, both at the University of Tennessee, have a processing speed of about two petaflops, which means they can perform about 1015 calculations per second. Researchers are currently working towards exascale computing (that is, crunching over 1018 calculations per second), and some predict this may even be possible by the year 2020.
So why, one might ask, do we need supercomputers this powerful? Sebastian Seung, a researcher in Computational Neuroscience and professor of Physics at MIT, has at least one important answer.
His project, explained beautifully in this 2010 TED Talk (below), involves mapping the interconnections between billions of individual neurons in the human brain, a goal of unprecedented scale and complexity. Results of Seung's research could potentially alter our understanding of the brain in significant ways, and might lead to increased knowledge of which neural networks are important in diseases like Alzheimer's and schizophrenia.
Because adult human brains contain an estimated 100 trillion (1014) synapses, modelling such an intricate organ will take massive amounts of computing power.
The process of creating a complete neural map, or a "connectome" as it has recently been called, is painstakingly long and detailed. Computers must be taught to scan vast amounts of electron microscopic images of brain slices, interpret and trace their neural connections, and eventually piece together an intricate 3D model of the brain.
Obtaining such a map would be an achievement comparable to the decoding of the human genome, MIT News writes. In 2009, the National Institutes of Health announced a five-year, $30 million initiative called the Human Connectome Project, which funds labs like Seung's in an effort to advance our understanding of the brain.
Image: dierk schaefer/Flickr
Filed under: Biomedical, Computer, e-News, Explore Engineering
Tags: Biomedical, Computer