Posted on
October 14th, 2009
by axb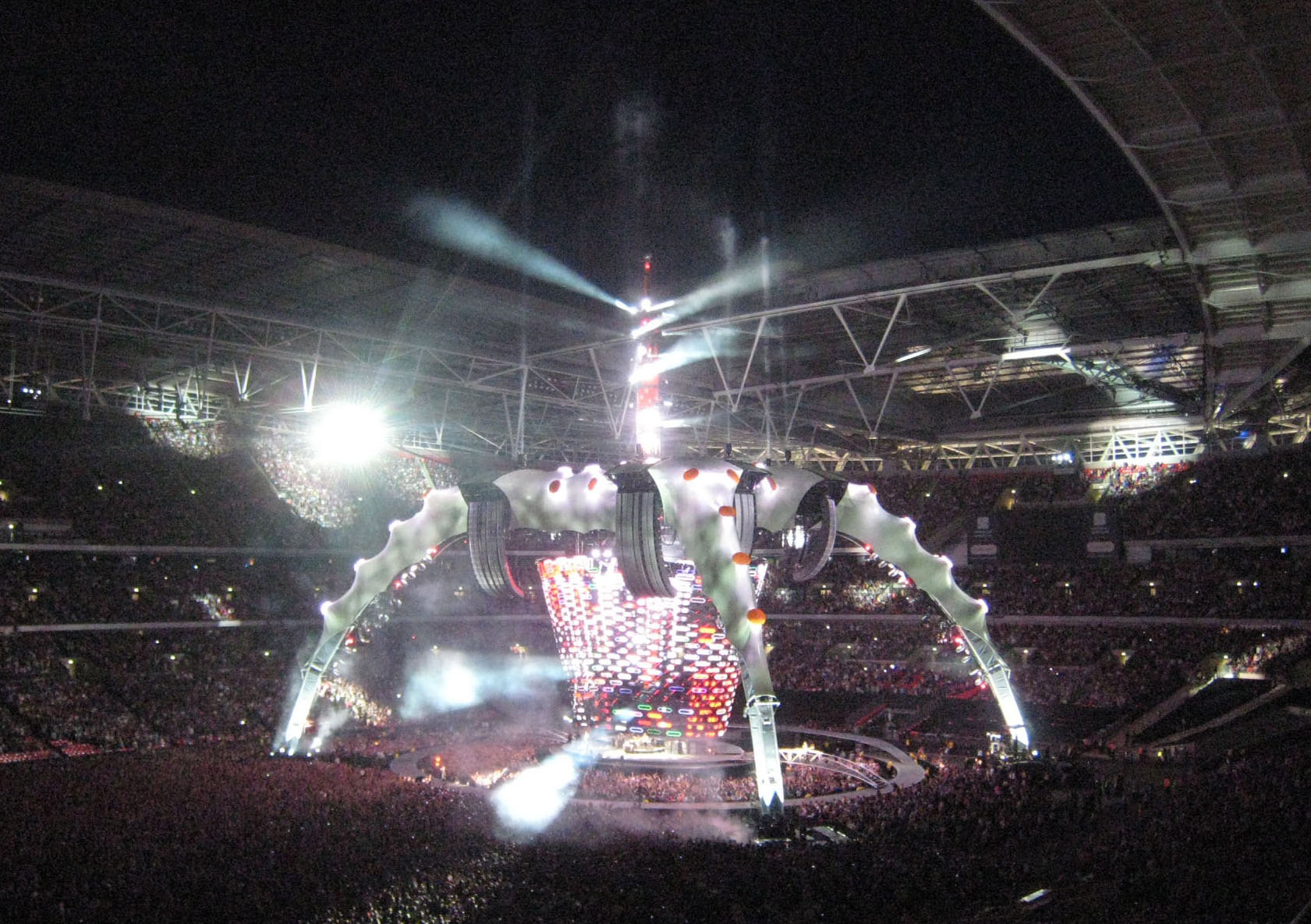 This year the legendary Irish band U2 is taking stadium rock to the next level with a colossal 360-degree rotating stage that looks as though it just landed from outer space – Bono himself calls it the "U2 Space Station." The Claw, which is likely one of the largest and most complex sets ever to be taken on the road, is a massive four-legged structure that stands close to 100 feet and takes three days to set up. It was constructed  by Atelier One, a structural engineering consultancy firm.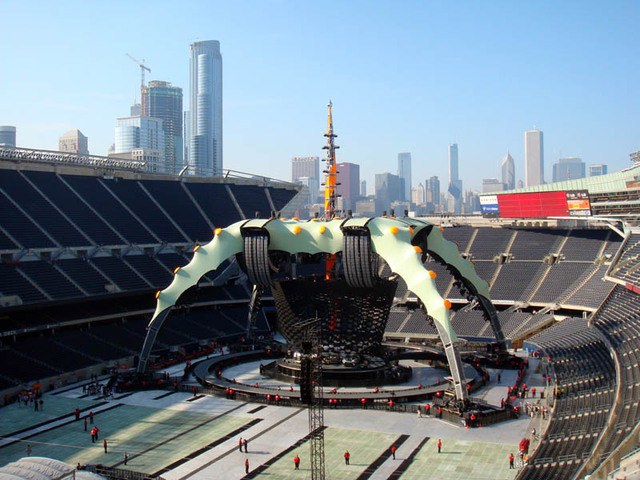 The architect behind this monster project is Mark Fisher, who has also created sets for The Rolling Stones, Cirque du Soleil, and the 2008 Beijing Summer Olympics. "This kind of thing is not usually done in rock and roll," Fisher says in an interview with Live Design, "What's interesting is bringing in from the world of architecture things that people are not familiar with."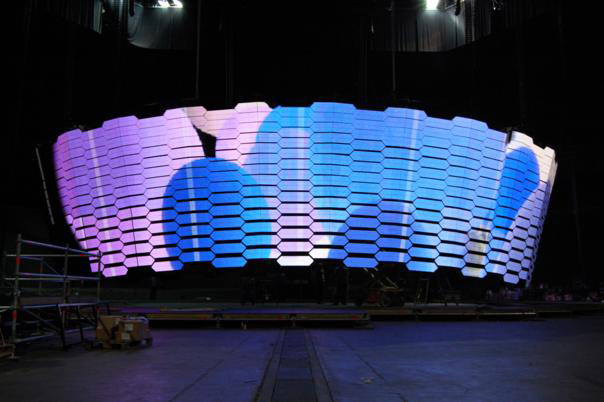 The Claw's standout feature is an expandable wraparound LED screen made by Hoberman. Composed of many smaller screens that appear to break apart then meld back together, this structure brings a kinetic dimension to the performance, in addition to dazzling, kaleidoscopic visuals. For a closer look at the U2 360 stage, check out the 3-D animation on the tour website – just try to avoid getting abducted.
Here's the stage in action:
Filed under: Architectural, e-News
Tags: Architectural, Art, Music