Posted on
July 6th, 2010
by axb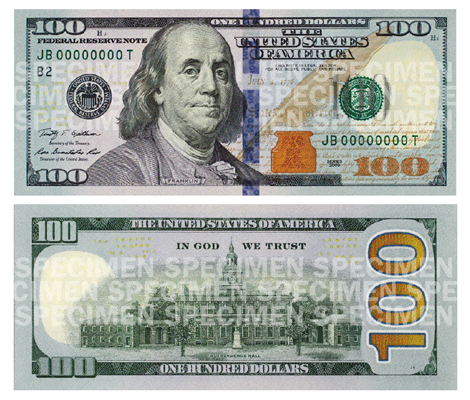 The new $100 bill design (U.S. Treasury)
This year, the U.S. Bureau of Engraving and Printing (a.k.a the "money factory") is all about the Benjamins. The new $100 bill was unveiled this April, and it looks to be much flashier than its predecessors. But this bill, the most technologically advanced the country has ever printed, was specially engineered not only to look cool but also to discourage criminal copycats.
The latest incarnation of rap artists' most beloved bank note is expected to be in circulation by February 2011, boasting several impressive new security features. Among these upgrades are a copper inkwell with a holographic Liberty Bell inside, and a blue 3D security ribbon that runs down the center of the bill. This strip has been woven into the fabric (not printed onto it) for extra protection from counterfeiters.
If you'd like more details on how the new 100 is made, CNET has an in-depth report on the currency design and manufacturing process. To take a closer look at the bill itself, check out this nifty interactive graphic (you can even view the note under a UV light!).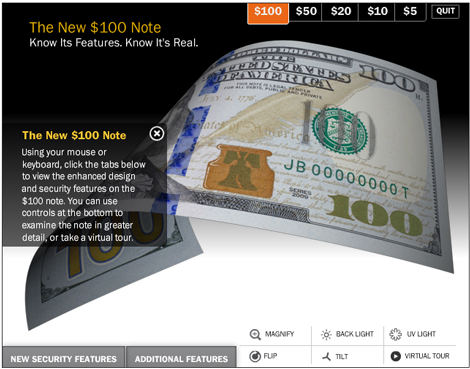 Filed under: e-News, Industrial / Manufacturing, Materials