Posted on
September 21st, 2009
by axb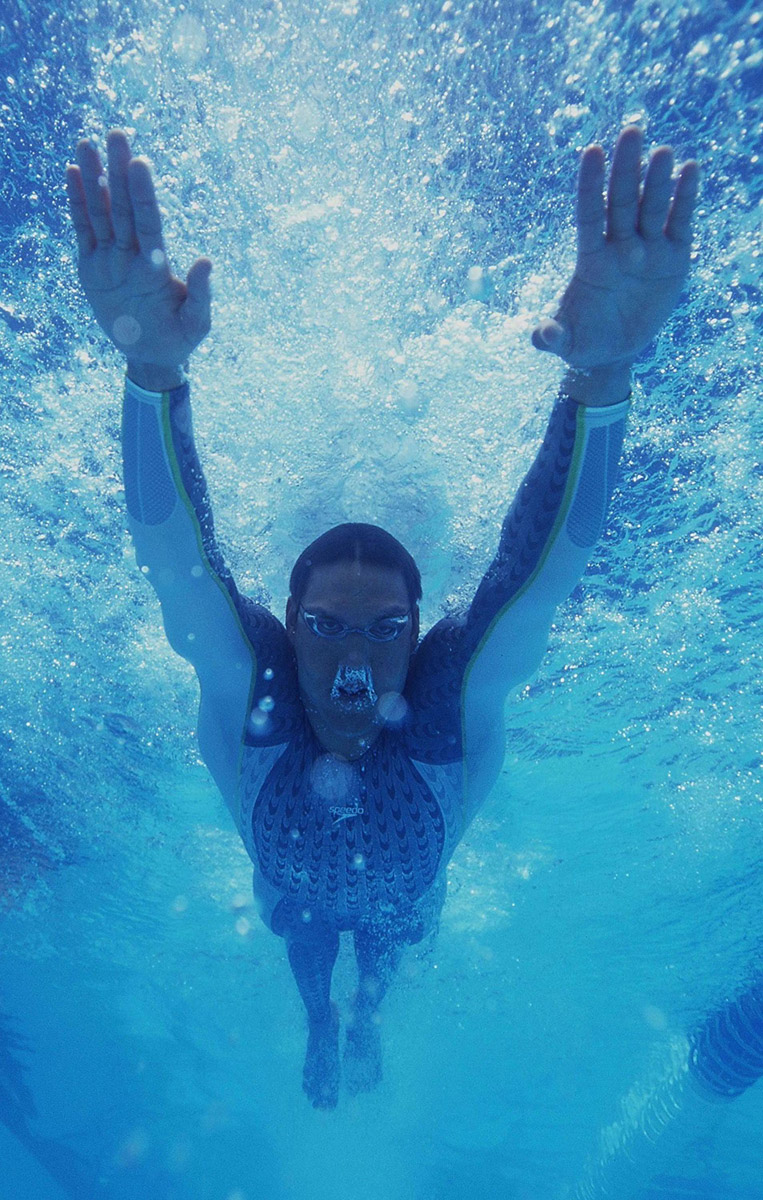 Ancient Olympians saw no need for clothes, but today, sports apparel is an important part of athletes' performance. Maybe too much so, some say.
In February 2008, Speedo released a new racing suit that caused an uproar in the world of swimming. The LZR racer, worn by 23 world-record-breaking athletes in the Beijing Olympics, was developed with the help of NASA scientists. It is designed not only to reduce drag but also to align a swimmer's body into the most hydrodynamic position. Researchers at Speedo used computational fluid dynamics – a branch of mechanics that uses mathematics to model the flow of water and other fluids – to  engineer the suit. Results were amazing. But the LZR boosted pool performances to such an extent that officials began to question its legality.
Watch Michael Phelps wear the suit as Speedo explains how it was designed:
Some say we should accept advances in equipment technology as part of the evolving nature of athletics – for instance, professional swimmers now use sophisticated heart and breathing monitors in practice to help them maximize the benefits of their training. But others, pointing to the slew of new world records, argue that LZR suits give an unfair advantage,. Wearing the new polyurethane-based suits (including more recent, and even more efficient, models by Italian swimsuit makers Arena and Jaked) is equivalent to taking performance-enhancing drugs, they say. Are swimmers really breaking records, or are their suits doing so?
In July 2009 FINA, the international rulemaking committee for swimming, banned the use of polyurethane suits in national and international competitions. The ban won't be in effect until Spring of 2010, so even as you read this, more swimming world records may be set.
This past month, The National Federation of State High School Associations' Swimming and Diving Rules Committee also banned LZRs from high school swim meets, citing their prohibitive cost ($300 and up) as giving wealthier kids an upper hand.
In light of the ever-blurring lines between technology and human effort, perhaps we should all just make like the ancient Olympians and forego sports clothing altogether? Then again, maybe not…
Let's hear from you. Should these super-suits be banned from professional swimming competitions? What about high school meets? Use the comments to weigh in with your opinion!
Filed under: Aerospace, e-News, Explore Engineering
Tags: Aerospace, Sports, Technology