Search Results
5 results for: 3d printer

Posted on

September 13th, 2011

by axb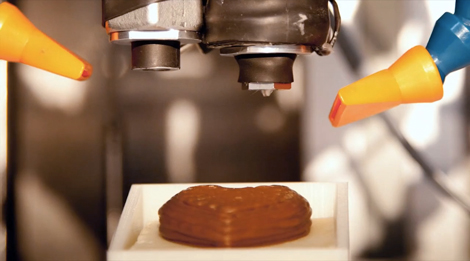 Researchers at Britain's University of Exeter have developed a 3-D printer that Willy Wonka would die for. Instead of using metals or plastics as its "ink," Exeter's uses chocolate.
Sometimes called additive manufacturing, 3-D printing technologies work off a three-dimensional CAD design of a product, then construct the item by laying down one very thin layer of material at a time. But this is the first time researchers have used chocolate as a medium.
Filed under: Chemical, e-News, Industrial / Manufacturing | 22 Comments »
Tags: Chemical, Food, Industrial / Manufacturing
Posted on
April 26th, 2010
by axb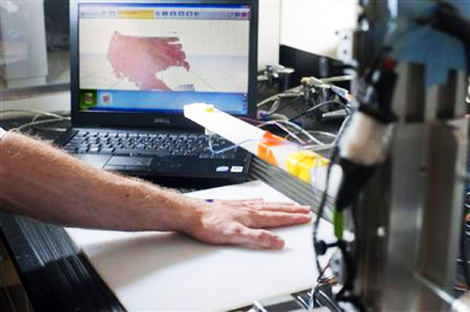 Another important advancement is on the way in the world of 3-D bio printing. Biomedical engineers at the Wake Forest University School of Medicine have created an inkjet bio printer that sprays skin cells over wounds, helping them heal more rapidly.
Printer Could Help Burn Victims">Read More
Filed under: Biomedical, e-News | 5 Comments »
Tags: 3D, Biomedical
Posted on
January 6th, 2010
by axb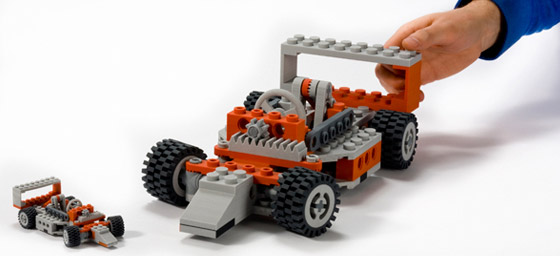 You've no doubt often used printers for school papers and reports. But can you imagine printing a three-dimensional object – something as complex as an action figure or a human heart? Soon such creation might be (almost) as simple as hitting Ctrl + P.
3D technology – from the new immersive animated movies to breakthrough medical imaging software – has been in the news a lot lately. So what about 3D printers? These remarkable devices, which possess the ability to print a three-dimensional object, have actually been around since the 1980s, aiding countless engineers and designers. But only recently have they become much faster, smaller, and more affordable.
3D: From Toys to Organs">Read More
Filed under: e-News, Materials | 11 Comments »
Tags: 3D, Materials, Technology
Posted on
August 26th, 2010
by axb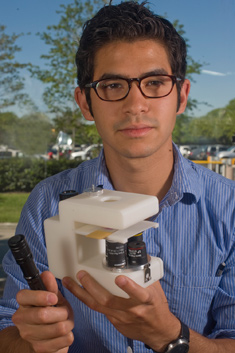 Traditional fluorescence microscopes (the ones you might find at your local hospital or in a medical lab) typically cost up to $40,000 and can take up more space than several desktop computers. That's a problem for doctors hoping to advance medical care in underdeveloped countries.
Cost and space were two issues that recent Rice University grad Andrew Miller sought to address when he invented a portable, battery-powered fluorescence microscope that costs only $240 to make. The novel device is encased in durable plastic that Miller molded with the help of a 3D printer. It's lighted and powered by a small LED flashlight.
Filed under: Biomedical, e-News | 1 Comment »
Tags: Biomedical, Giving Back
Posted on
August 3rd, 2010
by als