Posted on
June 3rd, 2010
by jxh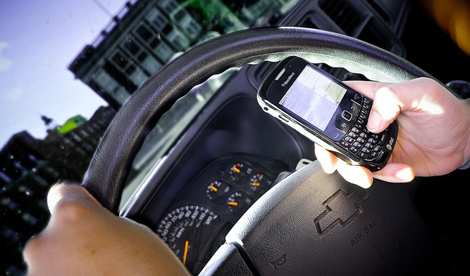 Texting, talking on the phone, and eating are all dangerous distractions while driving.  Every year, 37,000 people in the United States are killed by traffic accidents, and 90 percent are a result of driver error.
That is why Volvo Car Corp. is testing an in-car system that can sense an approaching pedestrian and brake automatically if the driver does not.
The system uses sensors based on cameras, radar, and lasers, and alerts the driver with flashing red lights and beeping sounds that it is braking to prevent a crash.
The sensors not only avoid collisions, but also keep cars at a safe distance from the vehicles in front of them.  They even help drivers with parking.
This technology may pave the way for cars to become completely autonomous and not need a driver at all.  Imagine being able to work, read, watch movies, or sleep while your car drives for you.
If cars become fully independent and no longer require someone behind the wheel, the goal would be a collision-free traffic system.  The main question is: will drivers let the machines take over or will they be too nervous to take their hands off the wheel?
Image: Xtrah|KT/Flickr
Filed under: e-News, Mechanical
Tags: Cars, Mechanical, Transportation