Posted on
June 29th, 2010
by axb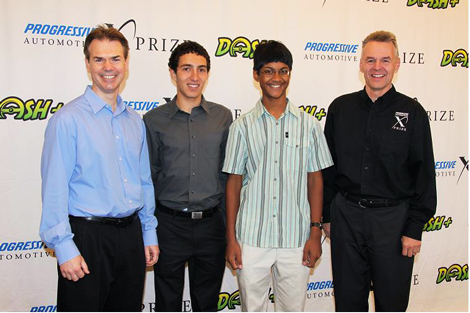 Mentor Kevin Schantz, EDV members Jake Moghtader and Kevin Noronha, Progressive Director of Education Mitch Aiken (Credit: Baron Spafford)
After tallying over 10,000 online votes and scores from expert judging panels, a team of three high school students from Dos Pueblos High School in Goleta, CA, has been named the Grand Prize winner of the DASH+ student contest.
The winning team's futuristic dashboard design incorporates technology that continuously calculates maximum fuel economy based on previous performance of other vehicles on similar road conditions.  The dashboard alerts the driver of environmental impact and awards GreenPoints, creating an eco-friendly competition.
EDV Technologies (El Diseño Verde, or "Green Design" in Spanish) includes students Jake Moghtader, Nikhil Shinday and Kelvin Noronha and mentor Kevin Schantz, a software architect.  The team collaborated to design the dashboard, complete a technical plan and create a video pitch.
Here's their video: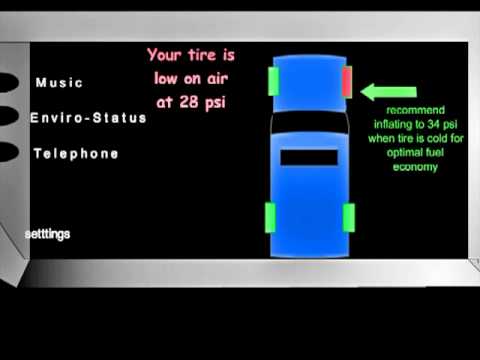 Part of an educational program funded by the U.S. Department of Energy for the Progressive Insurance Automotive X PRIZE – the competition to inspire a new generation of viable, super-efficient vehicles, DASH+ is a national contest that challenged high school students to use their creativity and science, technology, engineering, and math (STEM) skills to design an eco-friendly dashboard that provides feedback to encourage fuel-efficient driving.
EDV will head to Detroit July 19-21 where they will pitch their ideas to automotive industry representatives, learn about college opportunities and meet competing teams in the Progressive Insurance Automotive X PRIZE.
[DASH+]
Filed under: Computer, e-News, Transportation