Posted on
May 17th, 2010
by axb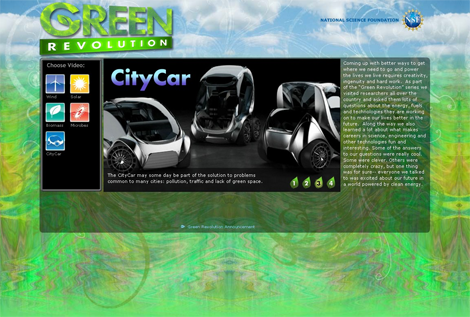 Here at eGFI we're always on the lookout for new clean energy breakthroughs, from converting waste into biofuel to powering a house using just a bottle of water.
Now, the National Science Foundation has put together a nifty series of videos explaining the many exciting innovations in green power that have been developed recently. Watch and let the revolution begin:
Microbes
City Car
Wind Power
View more videos here.
Filed under: e-News, Environmental, Transportation
Tags: Energy, Environmental, Green Technology, Green Transportation, Transportation