Posted on
December 2nd, 2010
by jxh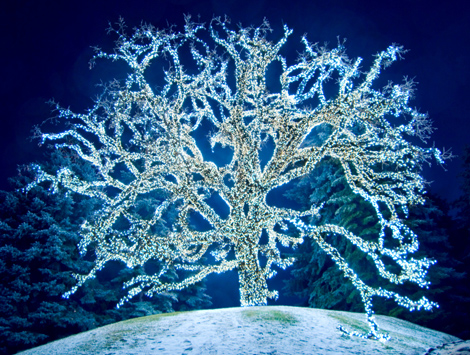 In the future, you might be able to skip untangling those holiday lights
It might sound like something from the movie Avatar, but what if trees lit up at night, replacing the need for street lights?
This fantastical vision may become a reality thanks to the discovery that placing gold nanoparticles within the leaves of trees causes them to give off a luminous reddish glow.
Street lights are an important part of urban infrastructure – they light our way home and make the roads safe at night. Replacing street lights with glowing trees, however, would save on electricity costs, cut CO2 emissions, and reduce light pollution, which is caused by excessive artificial light.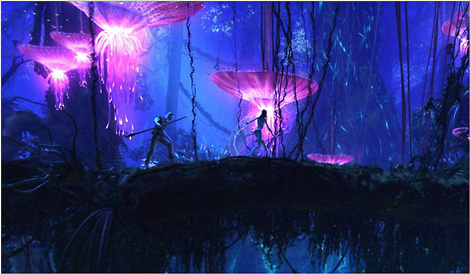 A scene from the movie Avatar.
The innovation was discovered accidentally while a group of scientists in Taiwan were looking for a way to create high-efficiency lighting similar to LED technology, but without using the toxic and expensive phosphor powder that LEDs rely on.
When the gold nanoparticles are implanted into the leaves of Bacopa caroliniana plants, they cause chlorophyll to produce the reddish luminescence. In an added bonus, the luminescence will cause the leaves' chloroplasts to photosynthesize, which will result in more carbon being captured from the air while the streets are lit.
If trees and plants do eventually replace street lights, Earth may start to look a lot like Pandora.
Images:
iStock 
Avatar Blog
Filed under: Chemical, Civil, e-News, Environmental
Tags: Chemical, Civil, Environmental