Posted on
December 10th, 2010
by als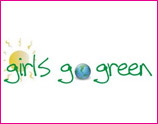 Dates: July 17-22, 2011. Level: Girls in grades 11 and 12. Location: Missouri University of Science and Technology, Rolla, MO. Cost: $350 – $380. Application Deadline: July 10, 2011
Girls Go Green 2010
This live-in week long camp will give students the opportunity to explore career options that help society while protecting the environment. Attendees live together in a residential hall, meet current female student leaders and professors, participate in team projects and field trips, and explore the science and engineering behind a green environment. Check the Camp Overview for more info.
Dates: July 17-22, 2011
Ages: Applicants should be entering the 11th or 12th grades in August, 2011.
Cost: $350 (if registered by June 1, 2011), $380 (if registered after June 1, 2011) – includes housing, meals, t-shirt, activities, and all supplies (Fee will be refunded if not selected to attend)
Capacity: Space is limited to 25 students (if the camp is full you can request to be placed on a waiting list)
Please note: Submitting the registration form does not guarantee acceptance or hold your place in camp. Registration is not complete until all forms and payment of $350 – $380 have been received; these must reach the MS&T office at least 14 days from the date of your registration. If not received by then, your registration will be canceled.
Registration Cancellation Policy: Persons wishing to cancel their registration must do so in writing by June 1, 2011 to receive a refund. Requests for refunds will be charged a $40 cancellation fee. No refunds can be given after June 1, 2011. Please allow three to four weeks for processing of refunds.
Helpful Links:
Travel Information and What to Bring
Tentative Agenda
Please check the Website for more, and updated, information.

Filed under: Grades 9-12, K-12 Outreach Programs
Tags: Environmental, Programs for Girls, Summer Camps & Programs (Students)