Posted on
August 27th, 2009
by als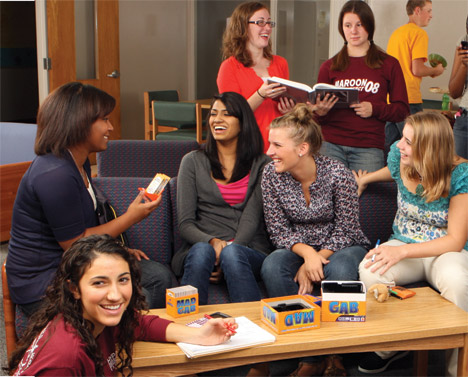 Colleges offer women engineering students sisterhood and support.
Coming into Virginia Tech's engineering program, Angela Walker knew that as a woman, she would be in the minority. That's why she chose to live in Hypatia, an all-female engineering community, her first two years. "Nothing can replace the ability to walk down the hallway and get help on homework," says Walker, now a junior majoring in mechanical engineering. "If it weren't for the network of people you meet through this program, many girls might feel intimidated to the point that they decide to drop out of engineering," she says. "We empower each other."
Programs like Hypatia make a difference. Many women in engineering programs report feeling isolated. That's no surprise: Women make up 57 percent of the total undergraduate population but just 17 percent of engineering undergraduates. Engineering educators want those numbers to go up — not only to fill a serious engineer shortage in this country but also to diversify the profession. The more diverse an engineering team is, the greater the potential for creative ideas and solutions. That's why schools like Virginia Tech and the Pennsylvania State University are doing everything they can to provide moral support for women engineering students.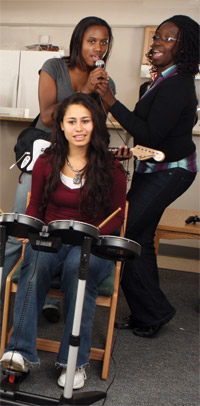 Carly Petrarca admits that visiting engineering schools her senior year of high school was a little intimidating after all the hype she had heard about the lack of women in the field. But her confidence got a boost when she learned about Penn State's Women in Engineering Program.
Starting with a three-day orientation before classes begin, the program puts together teams of female students and matches them with mentors, laying a foundation of support for their freshman year and beyond. "Even though women are a minority, the program is huge, and you don't feel like you're a minority at all," Petrarca says.
Attending monthly meetings kept her on top of everything from study skills to building a résumé that eventually landed her an internship at Walt Disney World. Her mentor became a friend that she still e-mails for advice. Now a senior in industrial engineering and a mentor herself, Petrarca says the network also helped her through some rough spots: "The curriculum is definitely challenging, but having these resources, you're constantly reminded not to give up."
Support doesn't always have to come through a formal program. At Tufts University, electrical engineering professor Karen Panetta is leading a team of undergraduate women from different engineering disciplines through several projects. They're building a solar-powered car for the World Solar Challenge in Australia and have designed all-new solar-
energy systems for two historic lighthouses on Thacher Island off the coast of Massachusetts. The "Nerd Girls," as they proudly call themselves, invite K-12 students to their campus to dispel myths about engineering. They have even inspired a reality TV show. "They are cool, hip young women," Panetta says, "who show how having interdisciplinary interests in music, art, drama, dance, and sports — coupled with math and science — makes incredible engineers who can change the world."
Photos by Ned Dishman
Filed under: Aerospace, Agricultural, Architectural, Biomedical, Chemical, Civil, Computer, Electrical, Environmental, Explore Engineering, Industrial / Manufacturing, Materials, Mechanical, Mining, Nuclear, Ocean, Transportation