Posted on
December 7th, 2009
by axb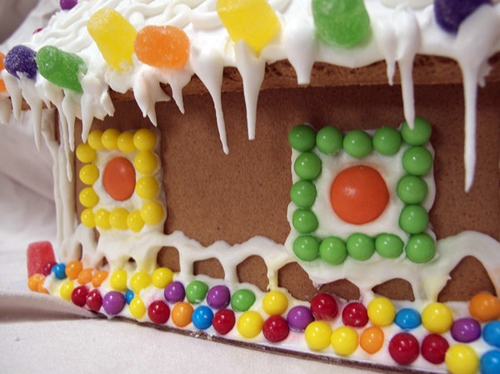 A couple of creative engineering students at The University of British Columbia have turned a holiday treat into an A+ science project with their report Structural Analysis of Gingerbread. Experiments included subjecting gingerbread to a multitude of stress tests to measure qualities such as density, tensile strength (how  well it performs under tension), and flexibility. The school's website article quotes one of the students:
"One of the surprises in doing this assignment was how a project as seemingly trivial as gingerbread can showcase so many engineering fundamentals," says 20-year-old Heisler, who plans to pursue a career in project management. "Education isn't just formulas – something fun can include important learning."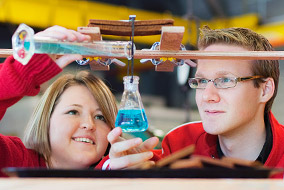 Integrated Engineering students Mercedes Duifhuis and Sean Heisler subject gingerbread to cantilever stress test. – Photo by Martin Dee
[UBC News]
If you'd like to build your own gingerbread house, try our Gingerbread Architecture over in the Activities section of the teacher blog.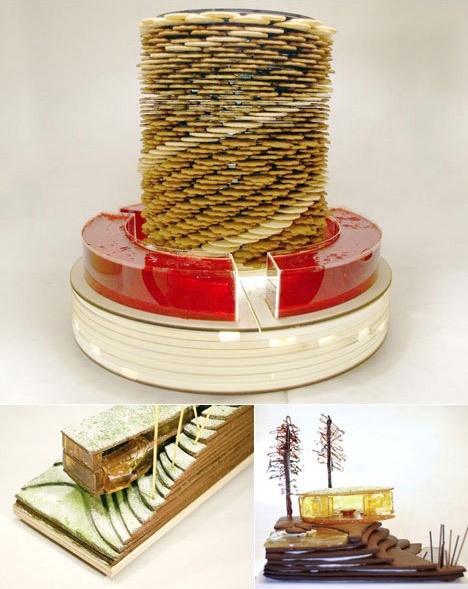 In other delicious news, be sure to check out the modern gingerbread houses (pictured above) on Core77.
Top image via Flickr by yumiang
Filed under: Architectural, Chemical, e-News, Materials
Tags: Architectural, Chemical, Materials, Mechanical