Posted on
May 24th, 2010
by jxh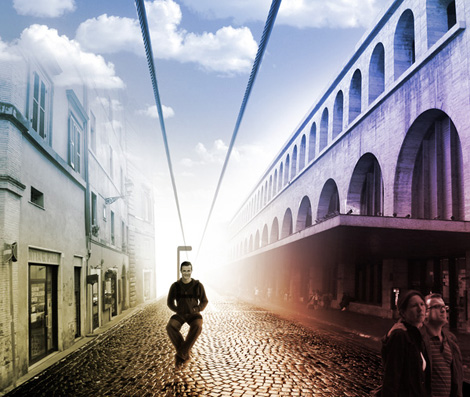 Tired of traffic jams and subway crowds? Take the zip-line to work this time. Based on the Kolelinia project that proposes wire-supported bicycle lanes in the sky, a new Kolelinia vision keeps the wires but drops the bicycles.
The project, called Kolelinio, aims to move people through streets by seating them in a device connected to an elevated steel wire, in a manner similar to a ski-lift. Their new video even proposes a solution to the problem of intersections that their earlier system had encountered (the player may take a second to load):
Let's hear from you: What do you think of Kolelinio? How could this new system be improved?
Image: Kolelinia
Filed under: Civil, e-News, Transportation
Tags: Civil, Transportation