Posted on
October 28th, 2009
by axb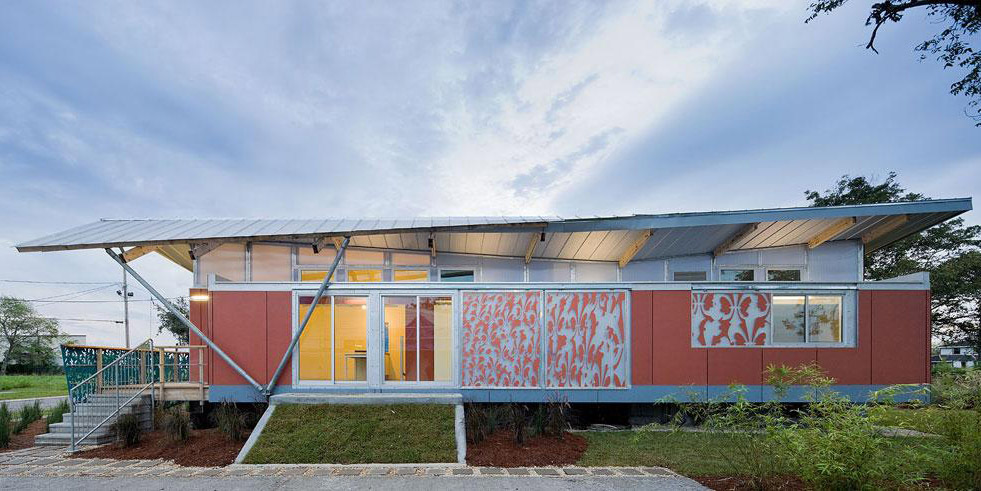 Earlier we blogged about taking your gym out on the water. But what about an entire house? This month, Morphosis Architects finished building a floating home for the Make It Right Foundation, an organization helping to rebuild neighborhoods in New Orleans that were ravaged by hurricane Katrina.
When actor Brad Pitt visited the Lower 9th Ward, the area hardest hit by the storm as well as one of the most impoverished, he was shocked at the devastation. Determined to bring this historic neighborhood back to life and provide homes for displaced families, Pitt founded Make It Right. The foundation launched a national contest to design sustainable, weather-resistant dwellings. Many of these green homes have already been constructed (you can view them here).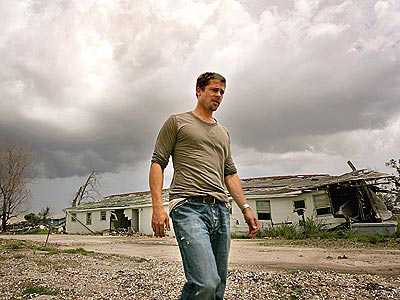 The FLOAT House by architect Thom Mayne of Morphosis is a prototype that uses low-cost, prefabricated parts and can be easily transported and adapted to a variety of flood-prone areas. Its base (called a "chassis") is made of polystyrene foam covered in glass fiber and concrete, and contains the plumbing and electrical systems. In case of flooding, the house will float up to 12ft. above the ground, anchored by guideposts that prevent it from drifting. The FLOAT House roof even collects rainwater to be filtered and stored in the chassis.
"It's a very interesting problem," Mayne says in a press release. "How do you keep a sense of community and the continuity of the neighborhood, and at the same time deal with this very extreme condition of flooding?"
Watch an animation of the house being constructed here.
Filed under: Architectural, Civil, e-News, Environmental
Tags: Architectural, Environmental, Giving Back