Posted on
August 16th, 2010
by axb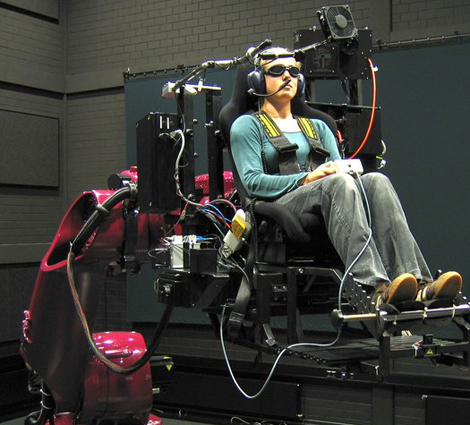 Robo-arm-turned-Ferrari-simulator, shown without the
steering wheel and projection screen
Sometimes engineering projects look like they're just too much fun to even be considered work. Such is the case with this Ferrari F2007 driving simulator that hovers 7 feet off the ground and looks like a stolen set piece from one of the Matrix movies.
A German research team at the Max Planck Institute for Biological Cybernetics programmed a giant robotic arm to simulate the car's motion while the driver navigates a projected course, IEEE Spectrum (the news magazine and website of the Institute of Electrical and Electronics Engineers) reports. Their goal is to study how humans experience the sensation of motion.
In the future, researchers plan to simulate the motion of planes, ships and helicopters.
Watch what a typical, boring day at the Max Planck Institute looks like below: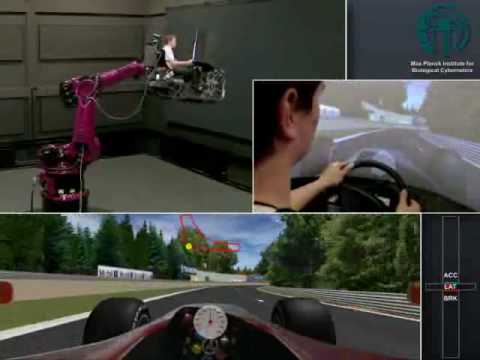 Filed under: e-News, Electrical, Mechanical
Tags: Electrical, Mechanical, Robotics