Posted on
February 3rd, 2010
by axb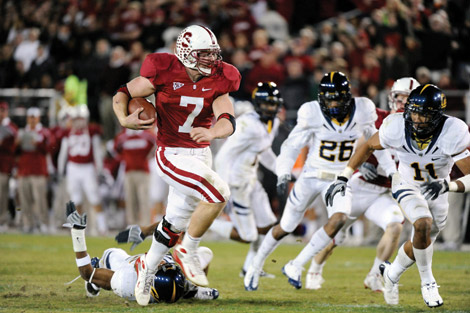 Last year we blogged about injury-detecting football helmets, but that's not the only place where engineering and football collide. This Sunday, the New Orleans Saints and the Indianapolis Colts will face off in Florida for the 44th Superbowl. In honor of that, we turn your attention to a couple of stand-out college athletes who also happen to be engineers.
Stanford University senior Toby Gerhart is proof that engineers really can do it all – with enough talent and grit. The star running back and Management Science and Engineering major was this year's runner-up for the Heisman trophy, the most prestigious award in college football. When not rushing over 1,000 yards a season or studying – he takes the maximum course load and maintains a better than B average – Gerhart plays as a starting outfielder for the university's baseball team.
His secret? "It's definitely all about time management," Gerhart told the  San Francisco Chronicle. "You have to get up, go to class, work out, go to practice, study. Just long, long days."
Although his football record will most likely land him a top spot in the 2010 NFL draft, Gerhart has the option to stay at Stanford another year. No matter where his career takes him, there will be no stopping this powerhouse.
Gerhart isn't the only engineering student who sweats it out on the field, though. Sean Bedford, a junior Aerospace Engineering major at Georgia Tech, also plays center for the NCAA no. 13 ranked football team.  As a kid, Sean loved to build things – from tinkering with speakers to launching homemade bottle rockets. He began his college ball career as a walk-on, but was recently awarded an athletic scholarship from the school. In a New York Times article, he discusses the advantages of having an engineering background:
"Aerospace instills a work ethic in you, and if you ask my teammates they will tell you that I come out to practice with the idea that no one is going to match my effort and intensity. . . . that carries over to my major, because you have to study and work hard at this to have any chance at it. It's not something that comes easily."
Want to see some engineering ingenuity applied to the sport of football? Check out Carnegie-Mellon's Football Engineering, an ongoing research project led by Dr. Priya Narasimhan, professor of electrical and computer engineering and die-hard Pittsburgh Steelers fan. Her students are working to develop devices like the Smart Ball and the Smart Gloves, which use sensors to track the ball's position and how much force a player uses when throwing and catching. You can see how they make them here: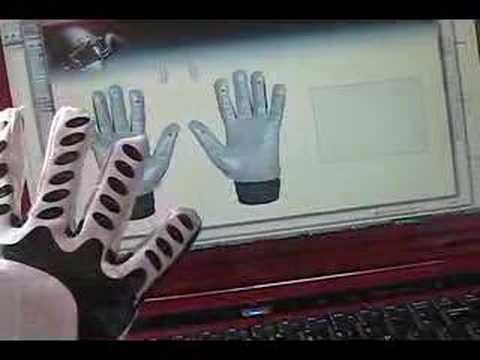 Filed under: Aerospace, Computer, e-News, Electrical
Tags: Aerospace, College, Computer, Electrical, Sports