Posted on
June 3rd, 2010
by axb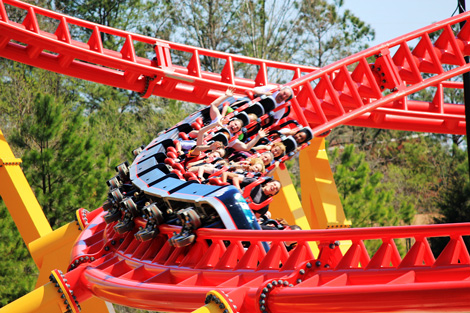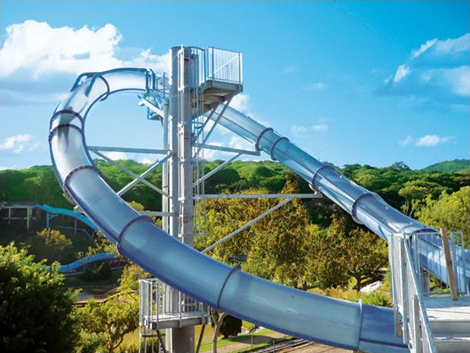 School is (almost) out, summer is on the horizon, and it's time to hit the amusement parks. Luckily, when it comes to dreaming up the wackiest, scariest rides and slides, engineers have got you covered.
This summer, Noah's Ark Water Park in Wisconsin Dells, Wisc., will be opening the country's first looping water slide. Made to mimic the thrill of riding an upside-down roller coaster, The Scorpion's Tale speeds passengers up through an angled loop before the final wild splash. This loop-de-loop is the result of some clever engineering, as the makers had to be sure people won't get stuck or injured.
Here's how your ride might go: Computer sensors determine that the water is flowing fast enough to propel you through the slide, and also ensure that there's no one else still inside. After the lifeguard gives the go-ahead, a 55-foot drop accelerates you to about 30 mph. This momentum carries you upwards through the loop, which is angled at 60 degrees so that you don't fall backwards. A few seconds later, you're out, hitting the water with a splash. As an added bonus, the slide's semi-transparent Plexiglas allows you to wave to your family as you zoom by (if you're not too busy yelling, that is).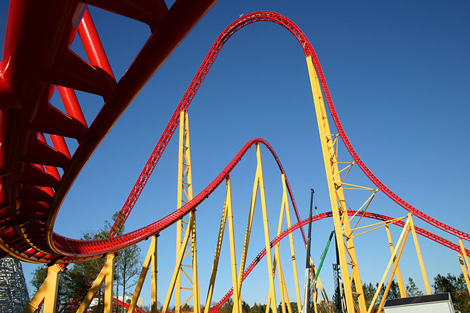 Meanwhile, in the world of high-speed roller coasters, there's a new guy in town. The Intimidator 305 at King's Dominion in Doswell, Va., is a treat for any coaster aficionado, climbing over 300 feet and topping out at speeds of over 90 mph. Here's an animated simulation of what your ride might look like: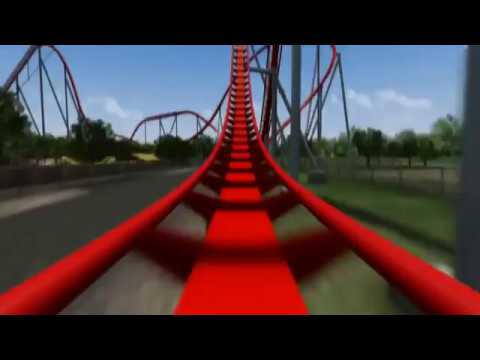 So what goes into designing a roller coaster that is both thrilling and safe? See for yourself at Learner.org, where you can design your own coaster. For more about the physics behind roller coasters, see this excellent article.
Between daring coasters, loopy slides, and countless other summer amusements, it looks like engineering might just be all fun and games.
More:
– Meet Oksana Wall, a civil engineer who builds roller coasters for Disney
– The Discovery Channel Show Build It Bigger goes behind the scenes of roller coaster building
Images:
daveynin/Flickr
Noah's Ark Water Park
The Intimidator 305
Filed under: Architectural, Civil, Computer, e-News, Mechanical
Tags: Architectural, Civil, Computer, Mechanical