Posted on
December 30th, 2009
by Jaimie Schock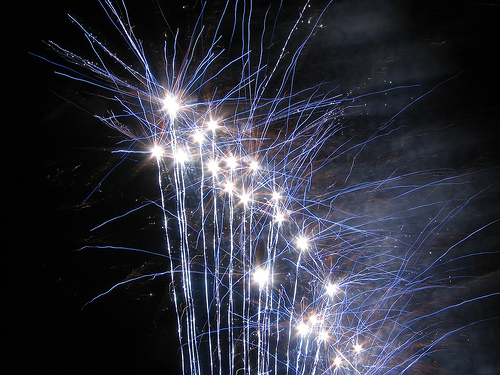 With 2010 fast approaching, it's about time we came up with some New Year's resolutions (for the engineering world, of course). What can engineers improve on? What should they improve on? Here's our list:
1) Greener engineering. There are so many ways to make sure architecture, design, and pretty much all types of engineering are accomplished with methods that are better for the environment. Whether it's adding a green roof (garden) on top of a building, making a car that runs on ecofriendly biofuel, or designing a product that biodegrades in landfills, engineering in 2010 and beyond should keep the environment in mind. The state of Maryland is already preparing such an endeavor. Though several different initiatives, Maryland's Green Building Council has created a plan to green the state throughout the coming year.
2) Leaner engineering. Times are tough for engineers and builders. With economies struggling all over the world, cash simply isn't flowing as it once did. So, engineers must find ways to cut costs without sacrificing safety and innovation. One prime example of over-spending is Dubai, a country renowned for its lavish construction projects, including the soon-to-be new world's tallest building the Burj Tower. While Dubai's structures are incredibly cool, developers ran out of money and had to be bailed out! Engineers can learn from this mistake and become more financially practical in 2010.
3) Smarter engineering. Why build a remote-controlled robot when you can build one that analyzes its environment and wanders around on its own? Engineering gets more and more high-tech every day. Buildings aren't simply buildings anymore; they are digitally climate-controlled, computer-designed masterpieces with complex intercom systems, and a whole bunch of other goodies. Students and educators especially leading the way in making engineering smarter. For example, a professor at the University of Pennsylvania has developed a robot that, when damaged, pieces itself back together.
4) Younger engineering. Following the President's call for better STEM (science, technology, engineering and math) education, we think it's time that engineering be taught to younger students. This year an elementary school in Wichita, Kansas will become the first of its kind to offer engineering classes (through Project Lead the Way), and more pioneers such as astronaut Sally Ride, are dedicating effort to inspire kids to pursue science and engineering. How can you help bring more engineering to your school? Try talking to your favorite science teacher about what you'd like to learn; participating in local science fairs or even starting your own robotics club.
5) Cooler engineering. This year we've featured some pretty awesome feats of engineering on our blog: from the U2 Space Station to the 3D motion-capture animation of Avatar to Theo Jansen's jaw-dropping Strandbeesten. Young innovators, like those profiled in our trailblazers section, are showing that the best type of engineer is one whose technical know-how is rivaled only by his or her creativity. To those who continue to blur the boundaries between art and engineering we say: Keep up the good work!
Let's hear from you: What do you think engineers should focus on in 2010?
Images:
"Fireworks 1" by Frederik Van Roest (Flickr Commons)
"Ivy Green Wall" by JorritF (Flickr Commons)

Palm Trump International Hotel and Tower (via The Real Estate Channel)
"Scorpion Robot" by Jurvetson (Flickr Commons)
"L'espace internet du musée de la Communication" by dalbera (Flickr Commons)
"U2 360 Stage" by wonker (Flickr Commons)
Filed under: Agricultural, Architectural, e-News, Electrical, Mechanical
Tags: Fun Stuff, Green Technology