Posted on
October 26th, 2010
by axb
This past weekend (Oct. 23-24), some of the eGFI team were lucky enough to visit the USA Science & Engineering Festival Expo on and near the National Mall of Washington, DC. Between giant kaleidoscopes, robot soccer competitions, Bill Nye the Science Guy, live music, explosions, and DIY rockets, there was more than enough to keep us occupied.
Check out some of our best photos from the festival below: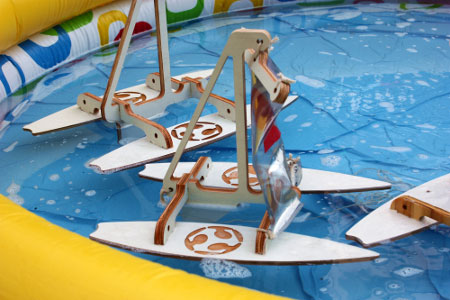 Specially designed sailboats bob in water.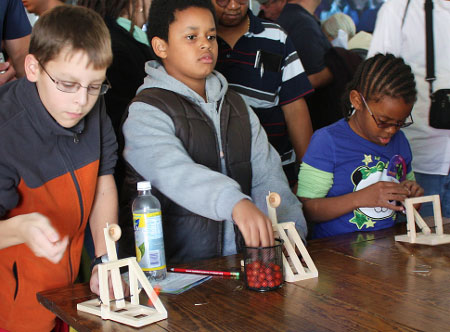 Kids take aim at a target using catapults.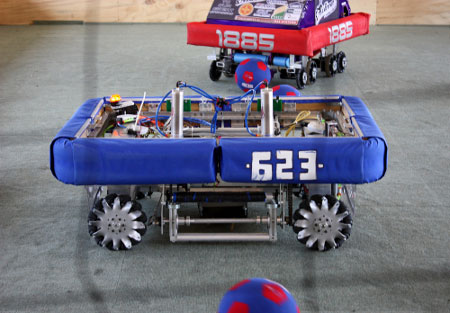 Robots from FIRST Robotics spar during a soccer game.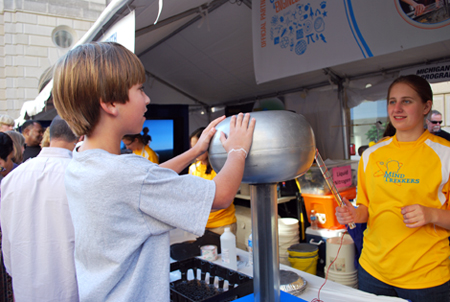 A festival-goer feels the hair-raising effects of static electricity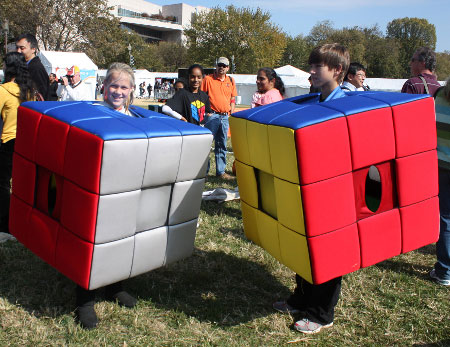 Kids dressed as Rubik's Cubes promote a contest for solving the puzzles.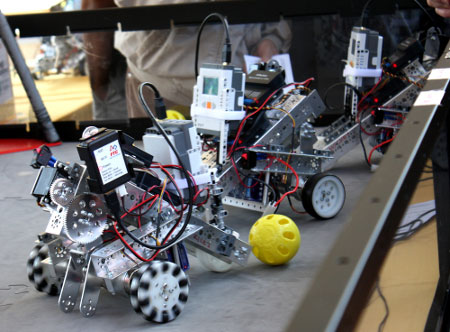 LEGO NXT-powered robots battle.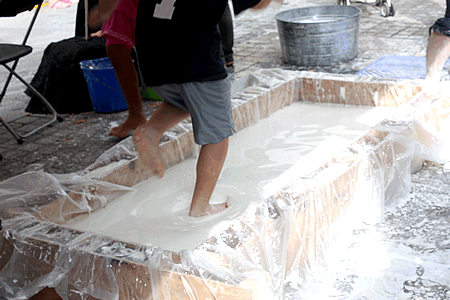 Festival visitors run on top of a liquid made with corn starch.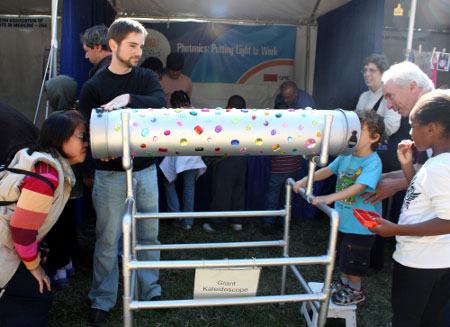 Visitors stop to have a look through a giant kaleidoscope.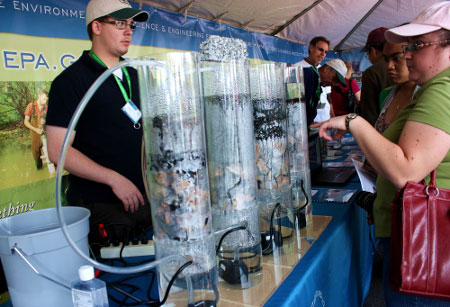 The EPA demonstrates a water filtration system.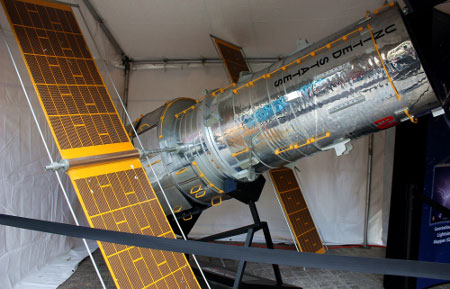 A 1/5 scale replica of the Hubble Space Telescope sits in a NASA booth.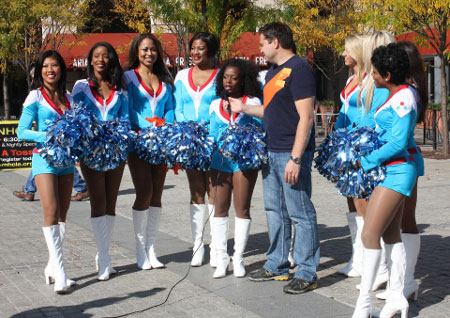 Cheerleaders for science pause for an interview.
Photos copyright Jaimie Schock/ASEE. All rights reserved.
Filed under: e-News
Tags: Events, Family Events