Posted on
July 7th, 2011
by axb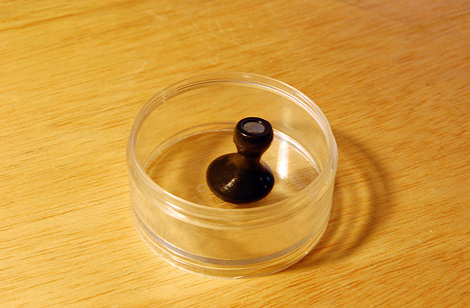 Would you like your silly putty to be able to stick to the fridge, eat magnets, and creepily ooze without your assistance? If so, you should definitely check out this DIY activity from Instructables.
Silly putty was invented by accident when James Wright, a Scottish engineer working for General Electric, mixed silicone oil with boric acid in an attempt to make artificial rubber. By 1949 the bouncing putty was packaged and sold as a toy, and was met with instant popularity.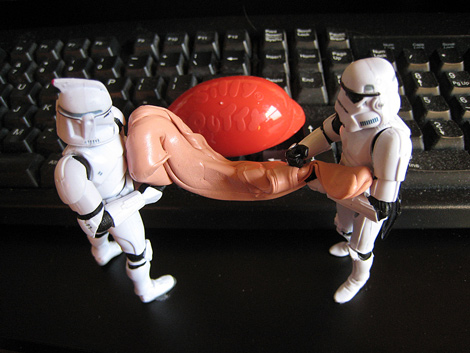 Today silly putty is characterized as a non-Newtonian viscoelastic polymer (or a dilatant fluid), which means it can be stretched, reshaped, and, with enough force, torn or shattered. Most crucially, however, it bounces.
So, how do you magnetize the stuff? The secret ingredient is ferric iron oxide, a black powder typically sold in art stores to be used as pigment. Once mixed with silly putty (instructions here – don't forget to use gloves and a safety mask!), your new substance will take on a darker color as well as special magnetic properties.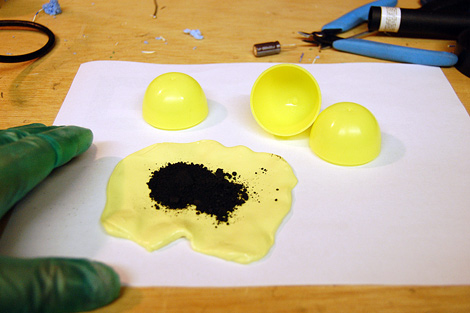 Here's a video illustrating some of the crazy things your new, supercharged goo will be able to do:
Follow these links for more info on the amazing ways engineers can manipulate stuff:
Images:
Filed under: Chemical, e-News, Materials
Tags: Activities, Chemical, Materials