Posted on
January 26th, 2011
by jxh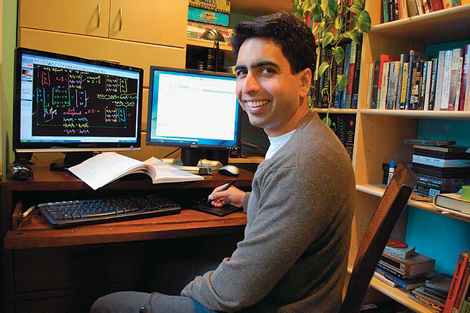 Need some help with your homework? Look no further than Khan Academy.
The website features over 1,800 mini-lectures on subjects including mathematics, history, finance, physics, chemistry, astronomy, and economics.
All online tutorials are produced and narrated by Salman Khan, who has a master's in electrical engineering and computer science from MIT. Usually under 15 minutes in length, the videos are low-tech and conversational, with Khan using step-by-step doodles and diagrams on an electronic blackboard to explain various concepts.
Filed under: e-News, Grades 6-8, Grades 9-12, Grades K-5, K-12 Outreach Programs, Trailblazers | 7 Comments »
Tags: Electrical, Resources, Trailblazers