Posted on
March 16th, 2011
by axb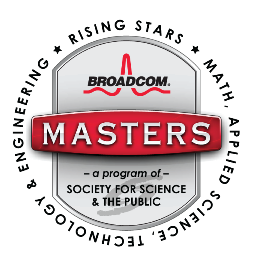 The Broadcom MASTERS (Math, Applied Science, Technology and Engineering for Rising Stars) is a competition for 6th, 7th and 8th grade students who participate in an SSP-affiliated fair with their science, engineering or math project, and are nominated to compete in the national competition.
Middle school students will be nominated to compete in the Broadcom MASTERS at SSP-affiliated science fairs held in the 2010-2011 school year.  Nominees will enter the competition by completing an online application where they will explain their science project and demonstrate their use of STEM principles – science, technology, engineering and math – in the development and presentation of their project.
From national entrants, 300 Semifinalists will be selected, including 30 Finalists who win an all-expense paid trip to Washington, D.C., where they will compete for awards and prizes, including the top education award of $25,000 presented by the Samueli Foundation, a gift of Susan and Henry Samueli, a founder of Broadcom Corporation.
To find out more about the nomination process, see this page. The deadline for nominated students to enter is June 10, 2011.
Filed under: Grades 6-8, Scholarships
Tags: Contest, Scholarships