Posted on
June 3rd, 2010
by jxh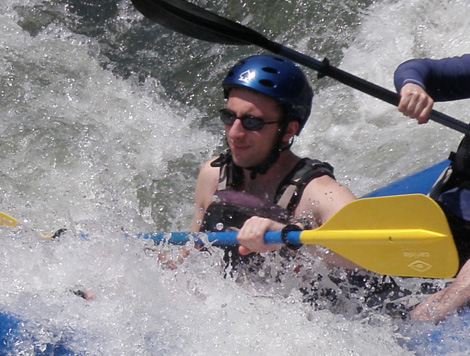 Mechanical Engineer
I decided to become an engineer because as a kid I was always curious about how the world worked. Why did the car move forward when you pushed the gas pedal? Why did the lights turn on when you flipped a switch? I also always loved building and experimenting with things.
It seemed natural to pursue engineering.  I received my B.S. in Mechanical Engineering from Bucknell University in 2007, and am currently a graduate student at the Harvard Microrobotics Lab.
We work on building biologically-inspired robots the size of insects to do things that are too dangerous or risky for people to do. Because they're so small, these robots can fit into small, cramped spaces where larger robots or people can't go, and can help out in dangerous situations: for example, helping rescue workers search for people that are trapped in collapsed buildings after an earthquake.
The work is very rewarding because it could have a direct impact on saving human lives. I also get to do a lot of work talking about our research to school kids and families, and it's great to see people who aren't directly involved in engineering get excited about what we do.
My current goal is to finish my Ph.D. at Harvard and continue to work on robotics-related outreach, to help get kids excited about science and engineering.
Filed under: Mechanical, Meet More Students
Tags: Biomimicry, Mechanical, Robotics