Posted on
September 28th, 2010
by axb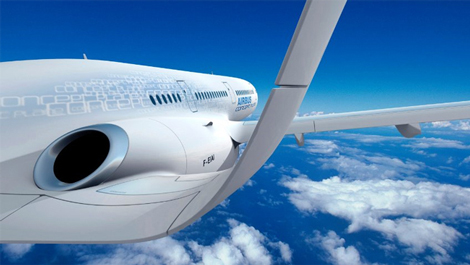 Wonder Woman has been jetting around in an invisible plane since 1942. Now, sometime this century, the rest of us non-superheros might be able to do so, as well.
Not for those with easily-induced vertigo, a future Airbus passenger plane would have the ability to turn its fuselage (the main body of the airplane) completely transparent. Next time your captain turns on the fasten seatbelt light, he or she might next announce that the cabin is about to…disappear from sight!
At the push of a button, an electrical pulse sent through a high-tech ceramic skin would render the floor beneath your feet see-through. Such a stunt would surely attract more (fearless) passengers, but it's not the only way Airbus is looking to enhance air travel.
While this technology is not likely to appear until 2050 or so, engineers are already working on other cool developments, like fitting engines inside the fuselage (instead of on the wings), using body heat to fuel the plane, and creating self-healing aircraft materials.
Read about more futuristic aircraft designs
Image via Airbus
Filed under: e-News, Explore Engineering, Materials, Transportation
Tags: Aeronautics, Materials, Transportation