Posted on
May 9th, 2011
by jxh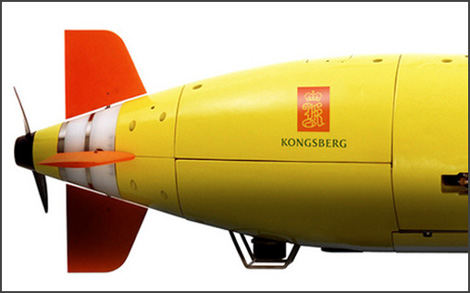 Two years ago, Air France Flight 447 was on its way back to Paris from Rio de Janeiro when it completely disappeared — without issuing a mayday call or leaving even a trace on radar. After three search attempts, by boat, mini-sub, and sonar (in an effort to detect the ultrasonic signal emitted by the plane's black boxes), the jetliner was finally discovered on April 3, 2011 with the help of an autonomous submarine called the Remus 6000. The autonomous undersea vehicle then located the plane's two black box data recorders, recovering the first on April 30 and the cockpit voice recorder on May 2.
The Remus 6000 completes searches by swimming on a specific track line using various navigation techniques. Lacking full sensor capacity and independent thinking, the vehicle cannot make decisions that other autonomous robots can make. In less than a week, however, the Remus 6000 recorded images of large debris from the missing jetliner using its multibeam bathymetric sonar. With this new information, a Woods Hole Oceanographic Institution team located the plane 13,000 feet below the sea, in the middle of a huge underwater mountain range.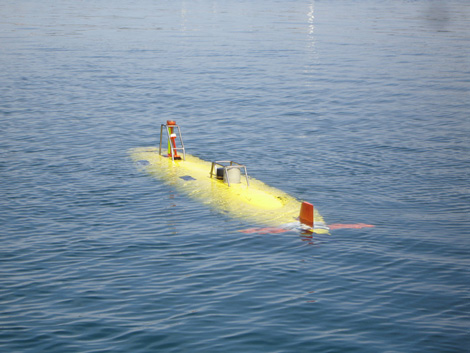 With down-looking cameras, the Remus 6000 can explore depths 3.7 miles below the ocean surface.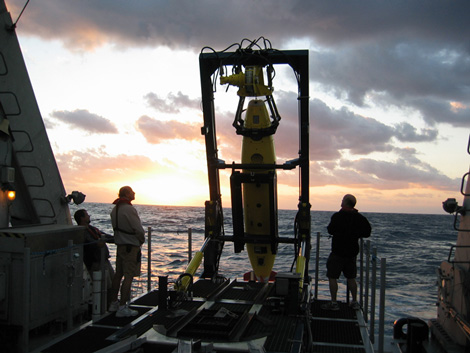 In the past, REMUS 6000 vehicles have also been used to survey the wreck of the Titanic.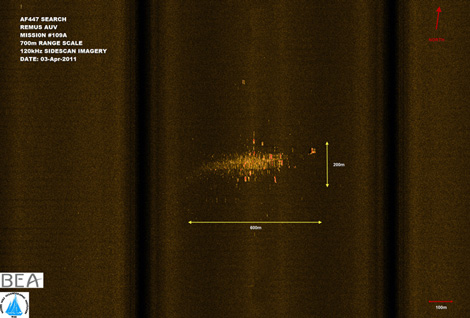 The debris field formed by wreckage of Flight 447 as it appeared on sidescan sonar images taken by one of the REMUS 6000 vehicles.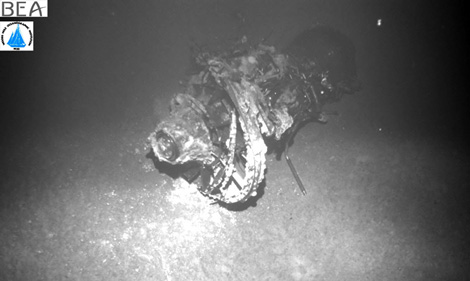 One of the engines from the Air France Airbus A-330 that crashed in 2009 photographed from a REMUS 6000 vehicle.
Images: Woods Hole Oceanographic Institution
Filed under: e-News, Mechanical, Ocean
Tags: Mechanical, Ocean