Posted on
March 2nd, 2011
by axb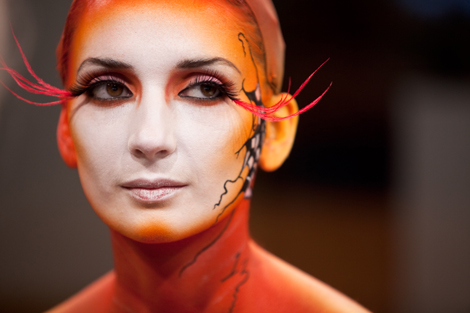 Should this be your new look? Let's ask a computer!
Everyone needs a good makeover once in a while, but who can afford a makeup artist? In the future, people trying to improve their appearance may be able to turn to computers not just for hair and fashion help, but a virtual makeup consultation as well.
Researchers at the Max Planck Institute in Germany have created software to do just that, using a webcam to capture a 3-D image of the subject's face. The software then runs a detailed analysis of the face, comparing it with a host of other head shots stored in a database. These 60 faces have been photographed in various different lightings, both with and without professional makeup.
After taking into account subtleties in the subject's complexion, including such details as freckles and moles, the system provides suggestions for flattering makeup. It can even be adjusted to take certain occasions into consideration, such as job interviews, dates, or next year's Oscars.
See this video for a more in-depth explanation and demo:
Image: Vancouver Film School/Flickr