Posted on
September 27th, 2010
by axb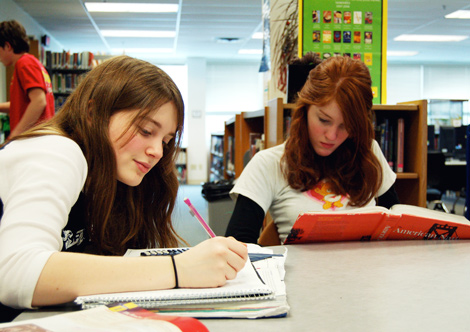 Everything you know about how to study properly is probably wrong. So says a recent article in the New York Times by science writer Benedict Carey. There is, he writes, no empirical evidence that grinding study schedules, quiet work spaces, and hard-set goals help students learn.
"We walk around with all sorts of unexamined beliefs about what works that are mistaken," Robert A. Bjork, a psychologist at the University of California, Los Angeles, tells Carey.
However, Carey explains, there are at least four effective approaches to learning that are backed by cognitive-science research. "But they directly contradict much of the common wisdom about good study habits, and they have not caught on."
What are they?
Keep Moving: Don't stick to just one study location; instead alternate rooms and locales as you study
Mix it Up: Vary the type of related material you study in a single sitting – switch between subjects and tasks
No Cramming: Space out study sessions: an hour tonight, another on the weekend, one more next week, etc.
Pop Quiz: Give yourself a lot of practice tests and quizzes
In the article, Carey explains why these techniques work. If students use them, he writes, they'll have "a study plan based on evidence, not schoolyard folk wisdom, or empty theorizing."
Image via MC Quinn/Flickr
Filed under: e-News