Posted on
December 11th, 2010
by axb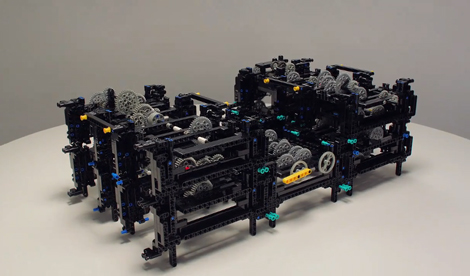 Remember our very old friend the Antikythera mechanism? Well, designer and Lego aficionado Andrew Carol has decided to reincarnate the ancient Greek computer once again.
Just like the original Antikythera, which the Greeks most likely used to predict a variety of astronomical happenings, the Lego version uses a complex array of gears (illustrated in the video below) to track information such as the position of the sun and moon, and to foresee events like lunar and solar eclipses.
Video after the jump.
Filed under: Computer, e-News | Comment »
Tags: Computer